Spring is finally here and summer is just around the corner! We are excited to share some of our favorite and top-rated events around the Okemo Valley from now through the end of the summer. Mark your calendars and don't miss these family-friendly events! We hope to see you there.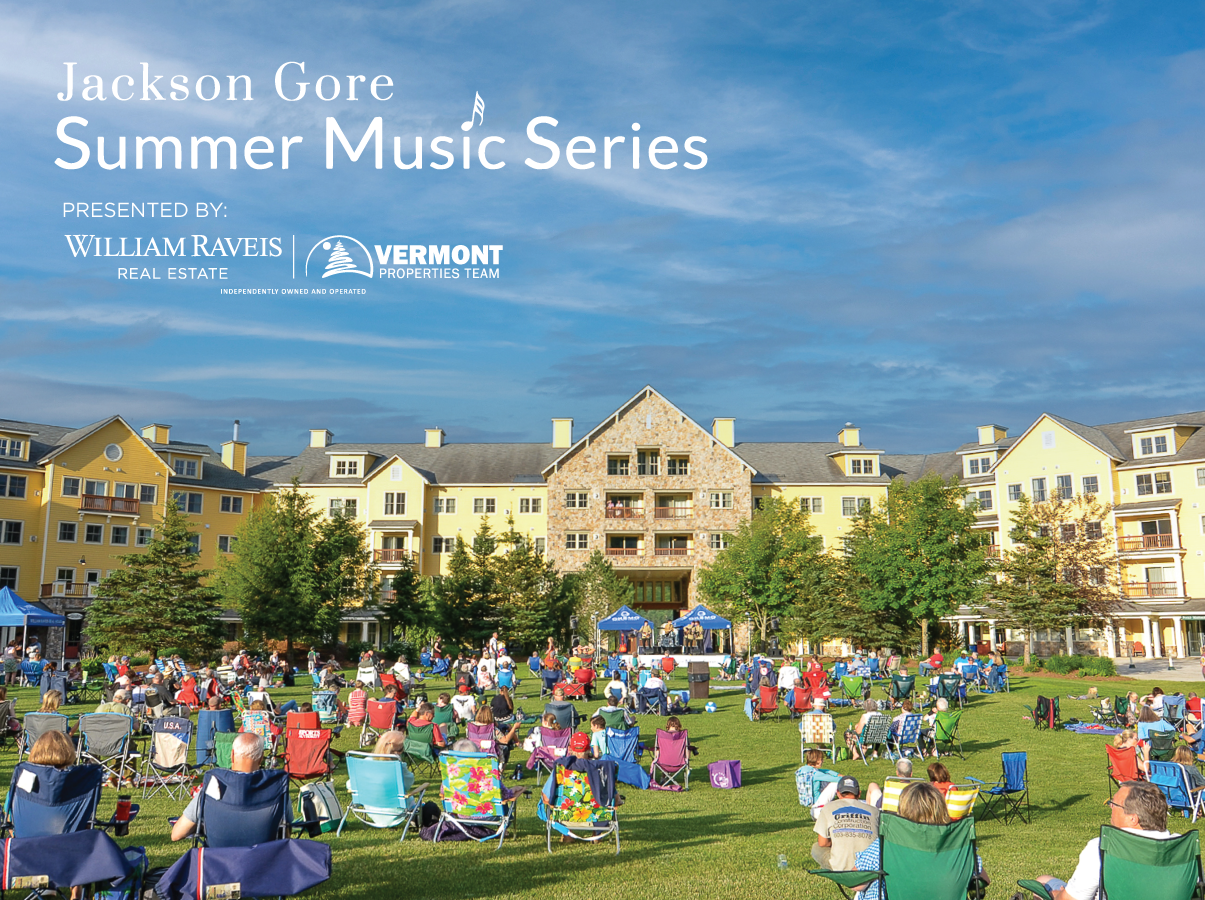 Jackson Gore Summer Music Series! - Fridays 6 - 9 p.m.
Our team is beyond thrilled to bring back another summer of live music in the mountains at the Jackson Gore Summer Music Series! Join us on Friday evenings from 6 to 9 p.m. at Okemo, starting on July 1st and continuing through September 2nd. Enjoy 10 nights of free live music on the Jackson Gore Courtyard with us! Bring a blanket, order a cold drink, grab a snack, and watch the sun go down while relaxing to live music.
The Ludlow Farmers Market - Fridays 4 - 7 p.m.
The Ludlow Farmers Market is back for another season of providing fresh and local produce, Vermont-made products, thoughtful gifts, meats and cheese, maple syrup, and more! Visit the market on Friday evenings this season starting May 27th through October 7th. Peruse the local vendor booths from 4 to 7 p.m. and enjoy live music with a mountain backdrop. Follow @ludlowfarmersmarket on Instagram and Facebook for updates and vendor highlights.
Green Up Day - Saturday, May 7th
Annual Green Up Day is back for another year of cleaning up our beautiful towns! Green Up Vermont is a powerful initiative to keep our state clean and green while utilizing our amazing communities to make an impact on the environment. Join our team on May 7th for a full day of cleaning up our neighborhoods, roads, waterways, and backyards from unwanted debris. To learn more about this event, read about it on our blog here!

Quechee Hot Air Balloon Festival - June 17 - 19
Once again, the skies over Quechee and the Upper Valley of Vermont and New Hampshire will be filled with hot air balloons ushering in the annual Quechee Hot Air Balloon Craft & Music Festival, the longest-running hot air balloon festival in New England. This must-see event will take place all weekend long from June 17th to 19th. Don't miss this exciting festival featuring up to 20 hot air balloons with five flights scheduled throughout the festival.