You know that feeling when you get home from skiing and you are starving from a long day on the hill, but nothing seems like the right choice? You might have pretzels or delicious Vermont cheese, but they just won't cut it because you want something sweet. Well, you have absolutely no excuse not to have EXACTLY what you want because the Okemo Valley has some of the very best sweet treat shops around! I highly recommend that after you read this, hop in the car, and try one of the local hot spots for your favorite treat.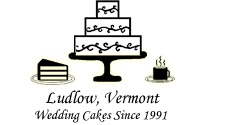 If you are looking for an early morning treat, head to Sweet Surrender at the bottom of the Okemo Access
Road. This adorable mountain bakery has the best donuts I have ever had. You can't go wrong with their staple, the cinnamon sugar crueler, however, they also have a variety of breakfast pastries that will not disappoint. They carry Green Mountain Coffee and everything is available to dine in or take out. Don't wait until mid-morning to get your treat because it isn't uncommon for them to be sold out of the popular items!
Another favorite of mine is Big Eyes Bakery, located right on Main Street. This adorable café style
bakery has something for everyone, whether you are looking for the best breakfast sandwich in town or something sweet. They have delicious items to-go such as Cannoli's and Irish Soda Bread, or grab a cup of coffee and eat-in. You could also take home an entire Bailey's Irish Crème Cake or a homemade pie. Big Eyes Bakery always has a great variety of sweet treats to choose from, so be prepared because you probably won't be able to choose just one!
One of the local hotspots in Ludlow is Java Baba's, also at the bottom of the Okemo Access
Road. While they are typically known for their delicious sandwiches and salads, they also have a great assortment of sweet treats. Some of their staples are tiramisu and chocolate magic cubes, both of which make the perfect addition to your lunch. A personal favorite of mine are the rainbow bars; while I can't pinpoint exactly what they are, this colorful cake-like dessert is a must try!
For a different kind of treat on a warm day, or if you are willing to brave the cold, head to the Green Mountain Sugar House for a maple creemee. This delicious maple ice cream is the essence of Vermont and should not be missed. Even though it is delicious in just a cone, my favorites are having it as a milk shake or maple sundae.
I hope I succeeded in making your mouth water! Like I said, head into town and try out one of the shops, or all of them!